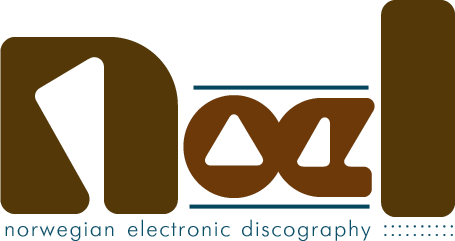 © 1988-2007 Vidar Hanssen
logo by Knut Børre Lindbjør
This discography or excerpts from it can not be reprinted without approval.
Please contact
[email protected]
If you find any errors or missing releases, please let me know!
Thanx and respect:



- the number one online discography

Also - check out our mini discography generator for your favourite band: noelmini

This discography covers the releases by Norwegian electronic artists from 1988 to 2007.
For further release info, please check out the respective bands at discogs.com

Order releases by:
year [year descending] [artist] [label] [format]

Shortcuts:
[1988] [1989] [1990] [1991] [1992] [1993] [1994] [1995] [1996] [1997] [1998] [1999] [2000] [2001] [2002] [2003] [2004] [2005] [2006] [2007] An error occurred on the server when processing the URL. Please contact the system administrator.

If you are the system administrator please click here to find out more about this error.