Beatservice Spotting
If you see any sign of Beatservice: posters, releases etc around the world, and have a
digital camera at hand, please take a snapshot and send it to vidar @ beatservice.no.
Please also include your name and address, and we'll find something special for you in return...!!
10. mar 2003: There is a german band called Beatservice!!

13.nov 2002: Slowpho stand at Tower Records, Tokyo, Japan - courtesy of Rambling Records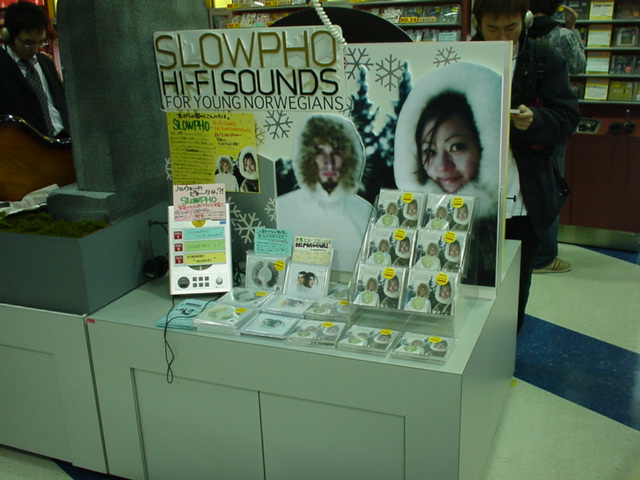 14. oct 2002: Mind over MIDI at HMV on Oxford Street, London, UK - spotted by Kjell Roll Elgsaas